Follow our steps below to update your username.
From the Lott website:
To change your username you will need to login to your online account.
Once logged in, click on the account icon in the top-right corner and select Settings from the drop-down menu.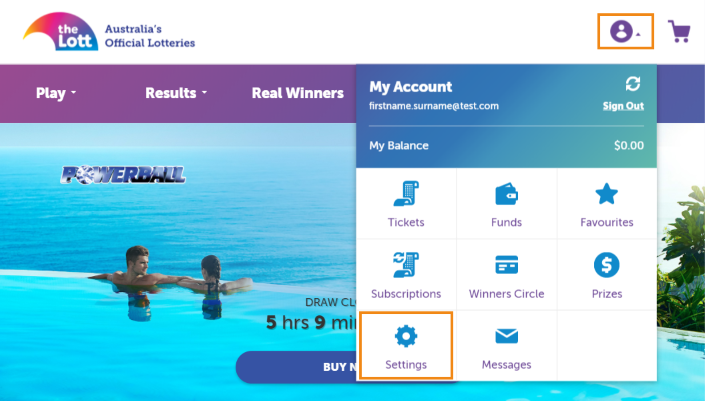 Open the Account Access option and click Edit next to Username.

Enter your new username and click Save. Your username must be at least 3 characters.

If you choose a username that is already taken by another user the error message "Username is already taken" will appear. In this situation, please select a different username and click Save.

Currently you are unable to change your username via the Lott App. Please login to the Lott website and follow the instructions above.
Please note: If you change your username to an alternative email address it will not change the email we are using to communicate with you. If you have a new or different email address you wish to use, we recommend that you also update your email address under personal details. Check out our article on updating your email address for more information.