The are two ways that you can verify your identity:
Online verification
Manual verification using Certified Documents
Please note that online verification is only available to Australian citizens and residents.
ONLINE VERIFICATION
At the Lott we have tried to make the process of verifying your identity as simple as possible using VIX Verify's greenID service. GreenID is a leading identity verification service within Australia and abroad and ensures privacy and protection of your personal information.
When creating an online account either through our website or mobile apps, we will attempt to automatically verify your first name, surname, date of birth and residential address against a number of background sources. If the details you signed up with match the background sources, your identity will be automatically verified and no further action will be required by you.
If your details didn't match during registration, you can still complete verification of your identity online from within your account. 
To complete online verification, you will be asked for one or more of the following ID sources:
State or Territory Driver's Licence
Australian Passport
Australian Electoral Roll
Australian Visa
From the Lott website:
Login to your online account.
Once logged in, click on the account icon in the top-right corner of your screen. There will be a red notification in the account menu.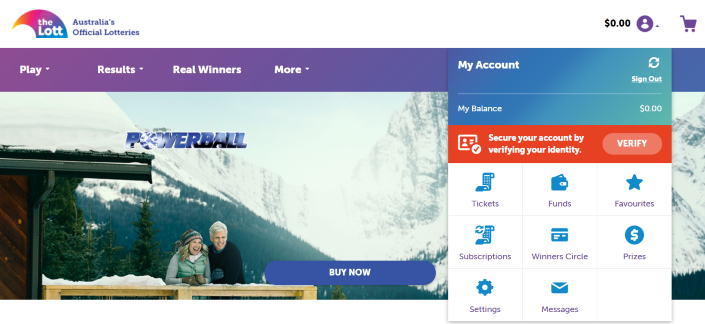 Click the VERIFY button which will take you to the online verification portal.
Using the drop down, choose the identification option that you would like to use to verify your account.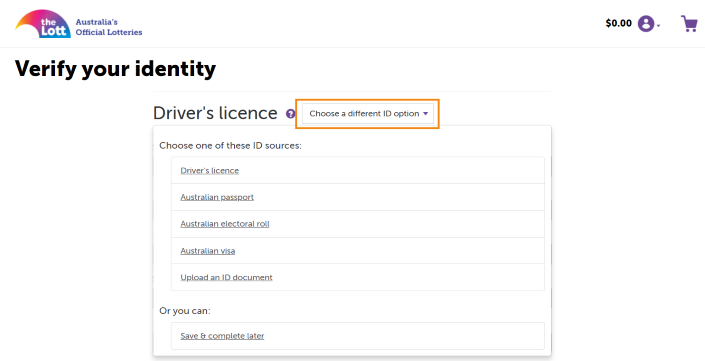 Enter the ID option details into the field/s provided followed by your first name, middle name (if you have one), surname and date of birth.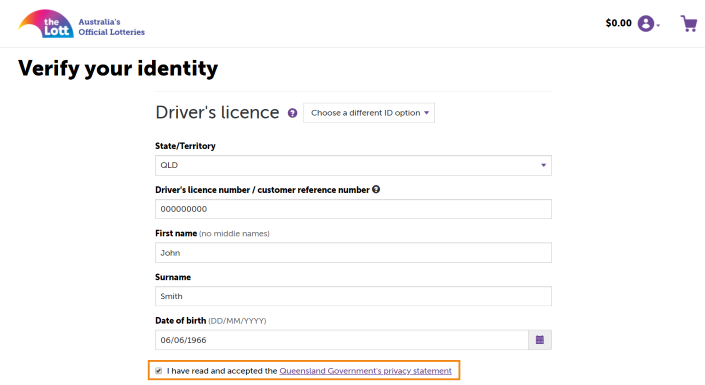 You must tick the last box to agree to the privacy statement.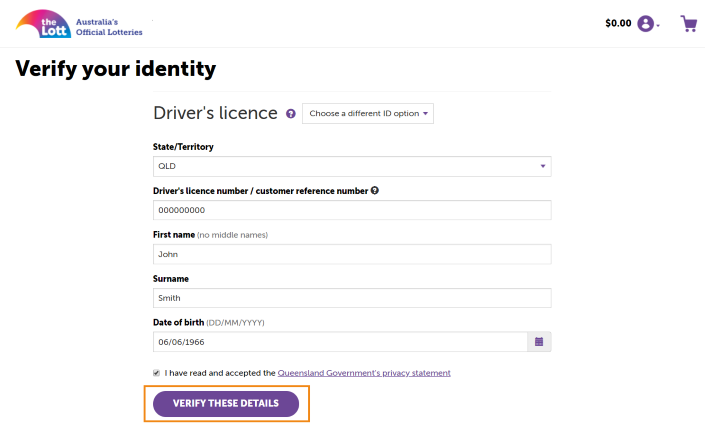 Click the Verify These Details button.
In most cases you will have to enter a second identification source, please ensure all fields are completed. 
Once you have finished entering the details of your identification sources, your application will be submitted for review by one of our administrators.

If your identity is confirmed, a confirmation message will appear on this page and the red notification will no longer appear in the account menu.

We will also send you confirmation via your nominated email address.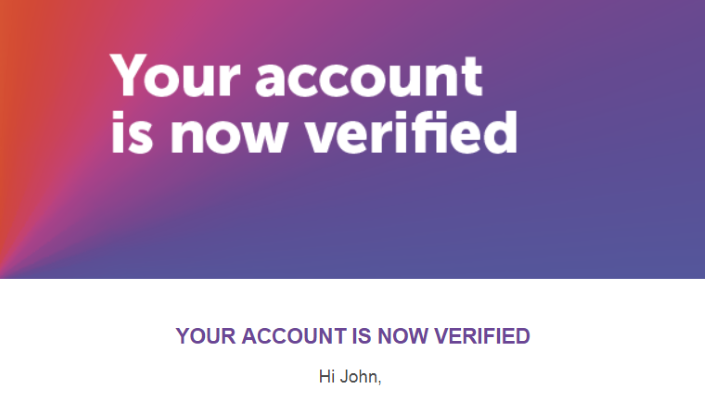 If your identity has not been verified within 72 hours of submitting your application please call our customer support team on 131 868.
MANUAL VERIFICATION USING CERTIFIED DOCUMENTS
If you were unable to verify yourself online, or are an international customer, you will need to verify your identity by providing Certified Documents. For more information on this process, please refer to our article on verifying your identity using certified documents.