Follow our steps below to buy an entry using The Lott app.
Open or download The Lott app for iOS or Android on your device and login to your account.
Below we are using a Tatts account as an example.
Once logged in, select the game you wish to play from the home screen - we've used Oz Lotto as an example below.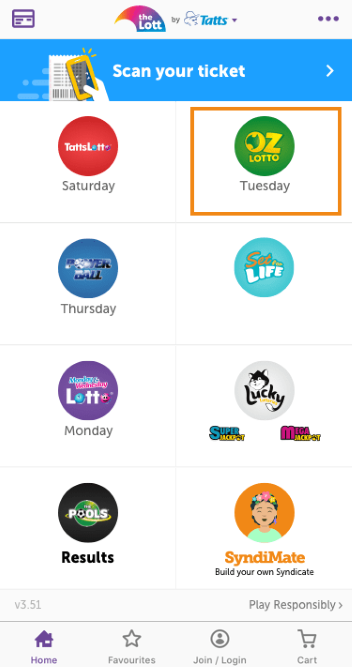 Select the specific draw you wish to play into - you can choose a draw up to 10 weeks in advance.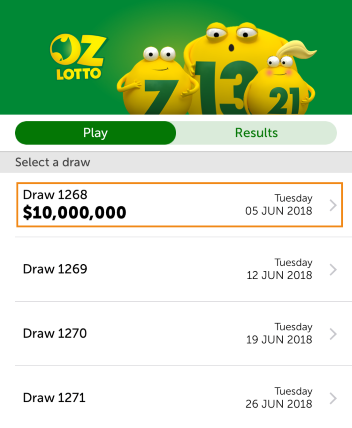 Using the toggle, you have the option to play a Standard or System entry. A System entry give you the option to play more numbers per game for a greater chance to win.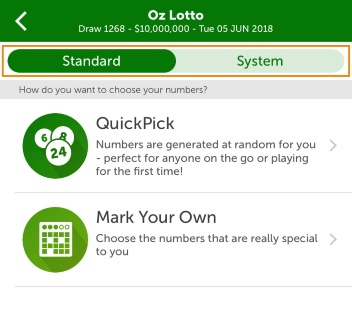 You are given two ways to choose your numbers:
1. QuickPick: numbers are generated at random for you.
Depending on the number of games you wish to play, select one the of the QuickPick options.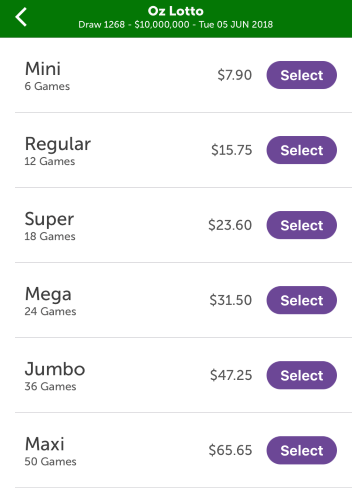 2. Mark Your Own: choose the numbers that are really special to you.
Using the drop down, choose how many games you would like to play and click Apply.
Choose your numbers for each individual game panel. Selecting the AutoFill option will automatically fast select any unfilled spaces - click Next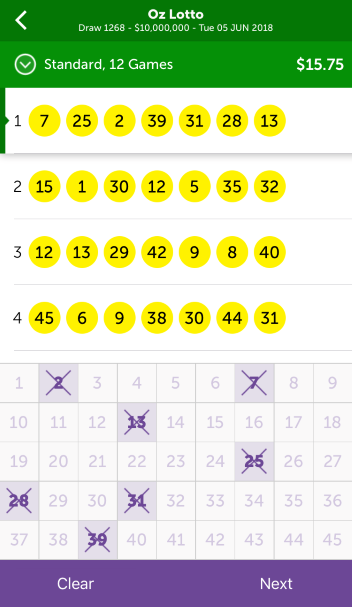 Once you have chosen your numbers you can review your entry and proceed by clicking the Add to Cart button.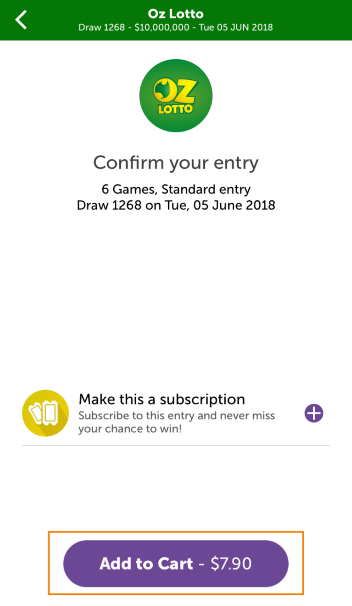 Once all your entries have been added to the Cart, click the Buy button to complete your purchase.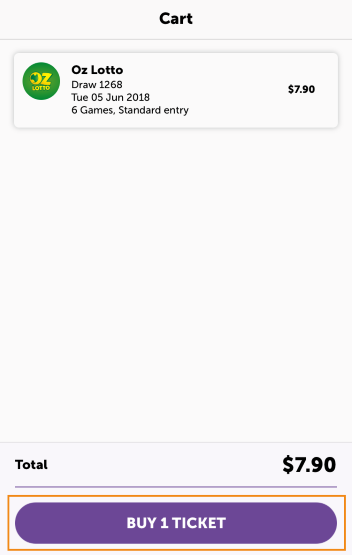 If you have insufficient funds in your account you will be required to top-up. Select the PayPal account or card you wish to use and the amount to add to your account. Click the Deposit button to proceed.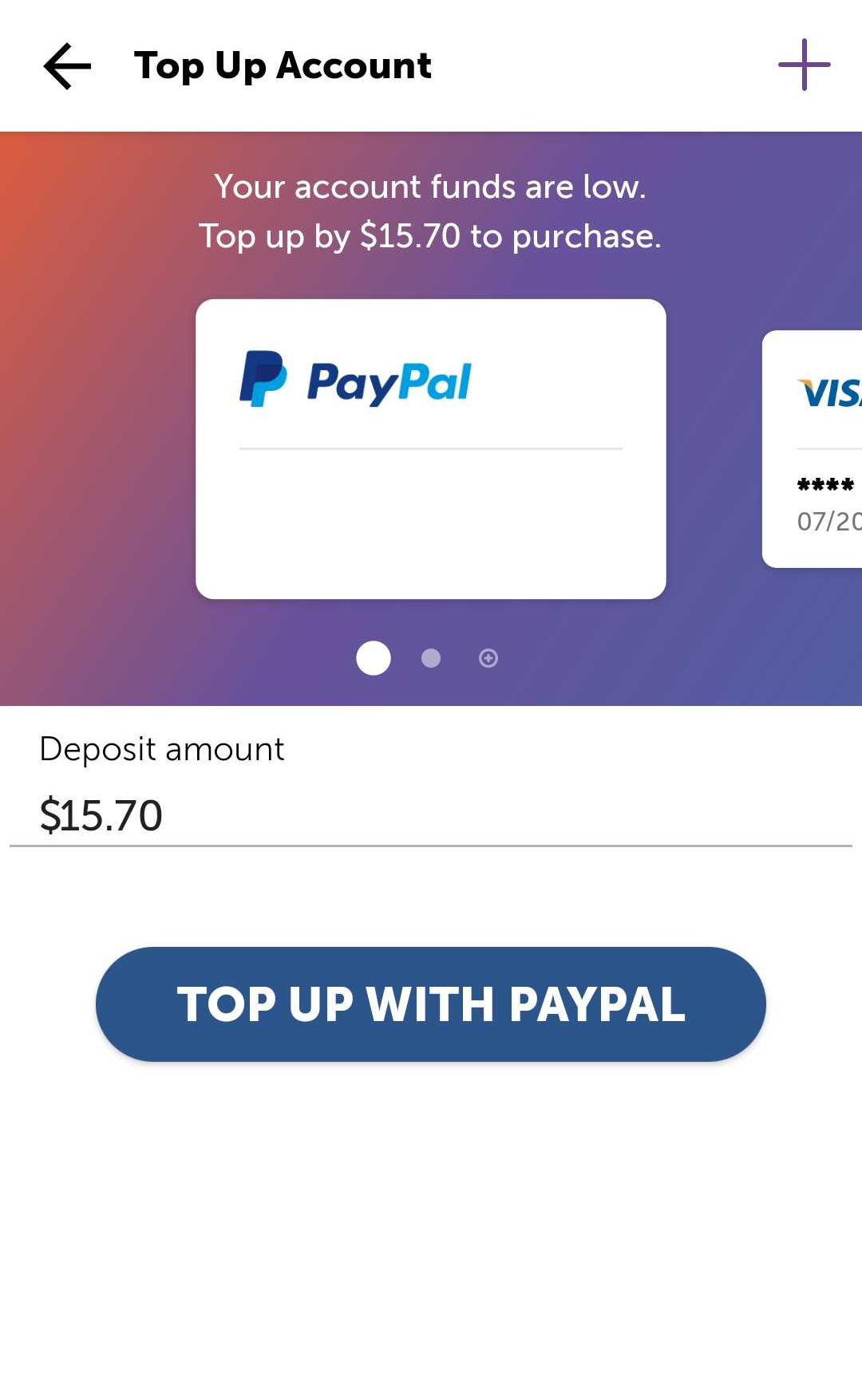 Your account will now have sufficient funds you can click the Buy button.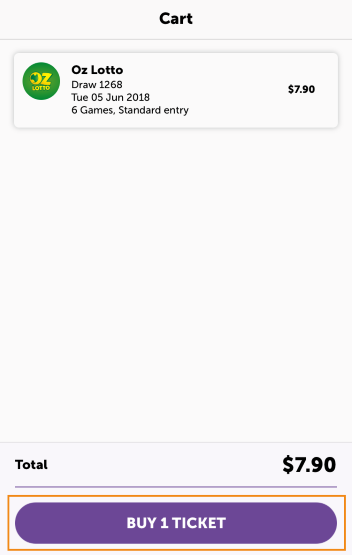 A purchase success screen will appear to confirm you have purchased your entry.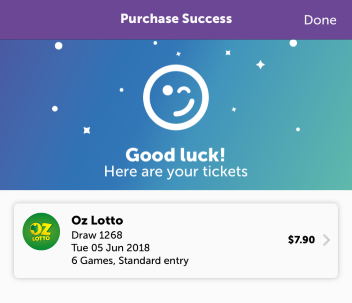 Favourites
If you have already saved a Favourite you will be able to select it from the available list. See our article on 'How do I play a Favourite?' for more information.