The first time you withdraw funds from your online account, you'll need to specify a bank account for the funds to be withdrawn to. These details will be stored in your online account for future withdrawals.
You can have the details for up to five (5) bank accounts stored within your online account. If you have exceeded this limit or wish to remove a bank account you can view our article on 'How to delete a bank account?'.
From the Lott website:
Firstly, login to your online account.
Once logged in, click on the account icon in the top-right corner and select Funds from the drop-down menu.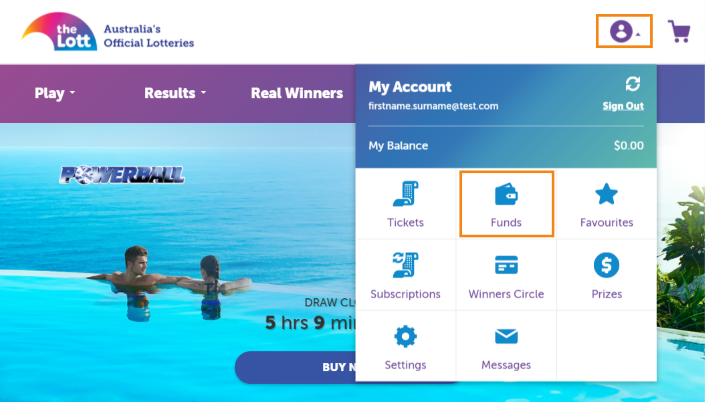 Open the 'Withdraw funds to my bank account' section and click on the 'Withdraw Into New Bank Account' option.

A pop up window will appear and you must enter your bank account details and a withdrawal amount.

Click the Add and Withdraw button to initiate the process.
If successful you will receive a green confirmation message at the top of the screen.

From the Lott App:
Open or download the Lott App on your device and login to your account.
Below we are using a Tatts account as an example.
Once logged in, click on the account icon at the bottom of your screen.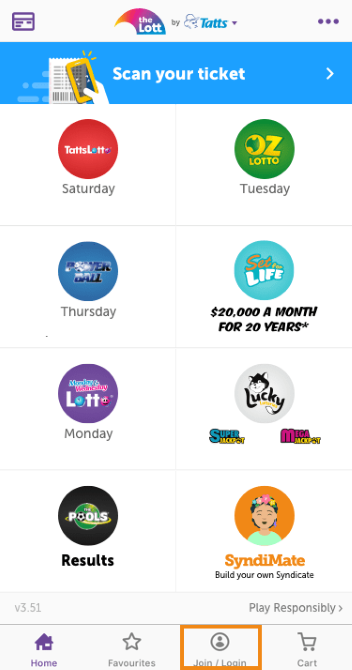 Select Withdraw Funds from the menu.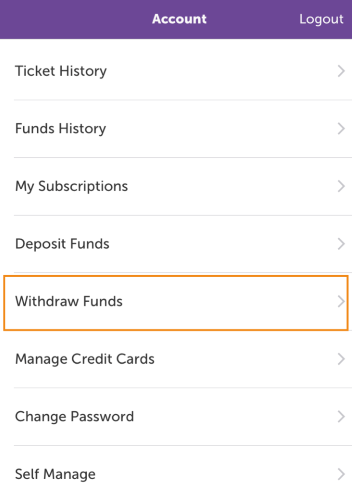 Click on Add new bank account.

Enter your bank account details into the fields provided and click the Add Bank Account button.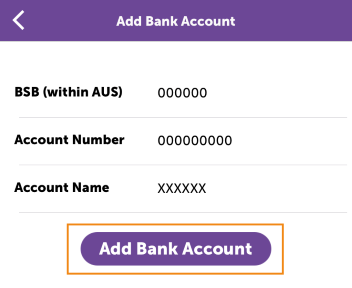 If successful you will receive a Success confirmation notification.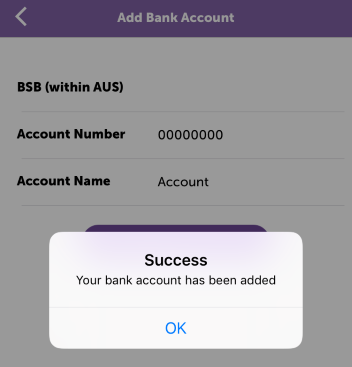 Please note: It may take 3-4 business days before the funds are available in your bank account.